ATTENTION GENERAL MANAGERS!

Tired of making big money for everyone but yourself? Frustrated with the third round of budgets that you know are unreasonable? Re-ignite your passion for the Radio or TV business and re-establish the quality of life you once enjoyed.
Gabriel Media can keep you in the Radio or TV business without the corporate pressure and make your life profitable and fun again!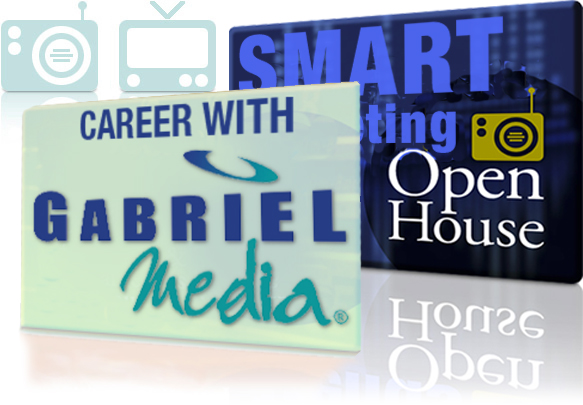 Our company has taken the Radio and TV industry by storm and we're growing exponentially. In the last year we've put on 30 new annual contracts in 64 markets across the country. Just recently, these markets have benefited from the Open House programs we have conducted; $1 million sold in both Augusta, GA and Huntsville, AL; over $800k in Cape Cod, MA and Corpus Christi, TX; even smaller markets like Sioux City, IA, Missoula, MT and Rochester, MN have benefited from the program! – we've simply built a better mouse trap!
We're looking for a proven broadcast executive that has a great track record in broadcasting sales management. If you're interested in becoming part of this phenomenal success, send your resume or inquiries to: Allen@gabrielmedia.net. All correspondence will be held in confidence.