Over the last decade we have helped generate over $300 million in media sales in large part due to our telemarking specialists.  We will not turn your sales force into telemarketers and they Love us for that.
In the last 12 months, we have added up to 30+ new annual contracts in 64 markets across the country! Management loves the revenue but it's the sales staffs that want us back!
Doesn't it Make Sense That:
• Once a year you sweep the market and talk to as many businesses as possible in a no pressure Open House style environment?
• Once a year you conduct a professional sales event that even your sales staff can't deny works?
• Once a year you have broadcast professionals come in and work with your staff to teaching them better selling skills?
---
Just recently, these markets have benefited from the Open House programs we have conducted; $1 million plus sold in Augusta, GA, Birmingham, AL and Killeen-Temple, TX; over $500k in Evansville, Springfield, Joplin, Lubbock, Corpus Christi, Fresno, Fayetteville NC; even smaller markets like Hiawatha, Grand Forks, Tuscaloosa, Biloxi, that all sold over 20% of their annual revenue with Gabriel Media!
---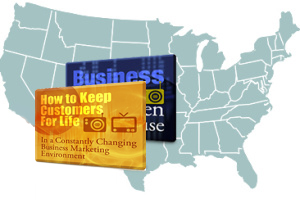 Something is Different About Gabriel!
Gabriel Media Your Strategic Sales Partner: Take a look at one of our programs and see for yourself how out innovative sales programs can be both educational and generate revenue for stations all across the US!
Our TEAM