John R. Padgett
sales staff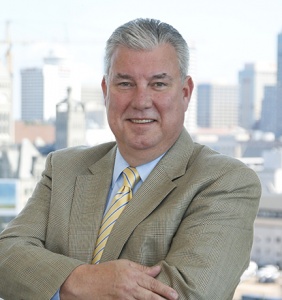 In his 34 year career in broadcasting, Mr. Padgett has experienced success at every level of radio sales and management. He accepted the position of Account Executive with Nashville radio stations WLUY AM and WYHY FM in 1982. December of 1983 he was recruited to Gaylord Entertainment's historic country formatted radio stations WSM AM/FM and the world's longest running live radio show, the Grand Ole Opry, as an Account Executive. Gaylord added News/Talk/Sports formatted WWTN FM to its radio compliment in 1995.
Over the next 20 years Mr. Padgett steadily moved up the ladder at Gaylord by serving as National Sales Manager, General Sales Manager and Vice President/General Manager for the radio division.
Mr. Padgett was instrumental in leading Gaylord's three station group to remarkable success in revenues during his twelve year tenure as General Sales Manager and VP/General Manager. Over the past two years with only modest ratings but utilizing the same sales training, programs and techniques that Gabriel Media now offers its clients, the Gaylord group out performed the Nashville market's revenue growth threefold, according to the independent accounting firm of Miller, Kaplan, Arase & Co., LLP.
This revenue success, even in the toughest of times, have made Mr. Padgett uniquely qualified to assist radio stations and groups that need to significantly raise their revenues with innovative sales ideas and proven sales programs that garner huge amounts of new business.
Mr. Padgett is a graduate of the University of Tennessee with a Bachelor of Science Degree from the College of Communications where he majored in Broadcast Management. He is the Chairman of the Board for the Center for Youth Ministry Training in Brentwood TN.
Prior to his college graduation, Mr. Padgett spent four years as an Operations Specialist in Pearl Harbor on board the USS Cochrane, a Guided Missile Destroyer, in the United States Navy. He resides in Franklin Tennessee with his wife of 31 years and two children.